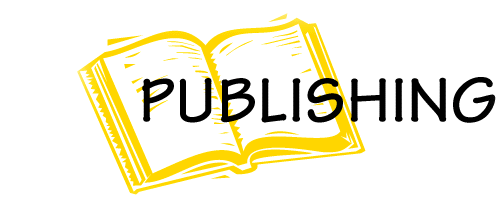 DTP Associations
DTP Magazines
Recommended Books
Web Design Resources
Software Links
DTP Training
WebLinks
Download our
HTML Tutorial
(email for info)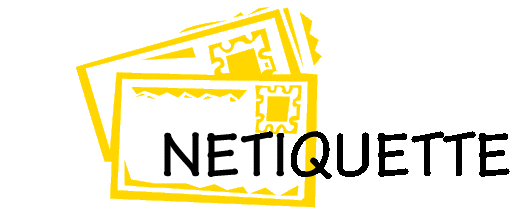 Email Netiquette
Smilies & Shorthand
Internet Glossary
Don't use FWD in AOL
Stop the Junk Email
CyberMyths

Humorous Articles
SyQuest FAQ/SCSI
CellPhone Buy Tips


Kass Bio
Consulting
Presentations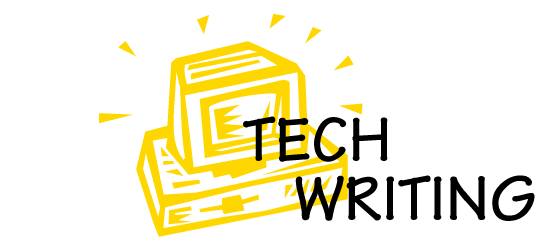 Tech Writing Samples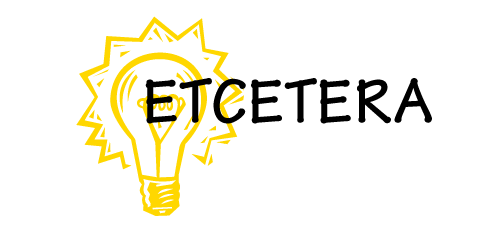 Fire!
VV Yard Sale
Christmas Lights
(The Flamingos!)


Cellular Phone Buying Tips
---
• To read this page OFFLINE: (In your browser, in its formatted style...)
Save As or export as "source" format. Then "open file" within your browser software offline.

• To PRINT this page from your browser:
We recommend an 80% reduction to easily fit standard 8.5 x 11" page width.
---
Written 3/30/99 for kassj.com
Ever since I bought my phone, I have run into many folks who wish to now buy one of their own -- but have no idea how to start looking at features. I had created a checklist for myself to get the best features and services I needed. In discussing this with business associates, they have repeatedly asked me for my checklist. As with most things I do, once it has been requested multiple times, I make it into a web page! (Saving myself duplication, yet again.)
With that (rather wordy) opening statement, I present my Cellular Phone Buying Checklist:
The major vendors of "cellular" telephone service are considered to be:
AT&T
VoiceStream
Airtouch
Sprint PCS
USWest PCS (or, in your area, your "Baby Bell" provider)
Here are the web URLs I bookmarked when researching cell phone info.
http://www.voicestream.com/
http://www.airtouch.com/
http://www.uswest.com/access2/main.shtml
http://www.uswest.com/access2/coverage.shtml
Sprint wasn't in the game when I bought. Now they are:
http://csg.sprint.com/pcs/
I saved newsprint ads for a few weeks (especially around holidays when special offers pop up -- "Gift Idea For Father's Day"). I watched the price fluctuation (if any) for several weeks (and deal expiration dates). I printed off the information from the web sites, sat down with a highlighter and went through the whole nine yards. I started to process it into pros & cons. I then walked into my local Best Buy armed with information and details.
There are TWO pieces to the cell phone situation:
the SERVICE you sign up for
and the ACTUAL TELEPHONE itself.
Remember that these two items are different. I would suggest looking up/asking about the following info...
SERVICE FEATURES
Analog cellular or digital coverage
Analog is older technology, digital is the newer, boasting cleaner signals. Realize that many places on Earth are not New York City or San Francisco or even Denver! Digital is not everywhere... yet.
"Local" coverage area (where do you have no long distance charges?)
Roam charges? (Away from your home calling area)
Long distance rates
Which carrier if Long Distance? For example, MCI was not available to me from the USWest PCS. I had to pick between AT&T and Sprint.
"Wireless Extension" (same phone number as home or office) or separate (new) phone number for the telephone
New business cards, letterhead, notifying clients and family of the new number... (argggh)
Voicemail separate or tied into home/business phone voicemail
This is an option if you use your Bell-provided voice messaging.
Extras like Caller ID, Call Waiting, Call Forwarding, Voicemail
Price per month PLUS the per-minute "over" the signup rate
i.e.: USWest PCS is now $29.99 for 200 minutes (new accounts only) PLUS XX cents per minute over that.
Is there a contract time/commitment (ie: 1 year, a couple months, none)
Customer service/tech support/help line
Still waiting for that return tech support call from "Bob's Big House of Cheap Computers?"
Incoming first minute free or charged?
Flat minute rate or special calling time rates?
A service that quotes weekend rates vs primetime are usually for consumer (non business) users. If you want a phone for work-related business, you likely will want to use it in the 9 to 5/five days a week scenario. The special weekend "deal" is of little or no use to you.
TELEPHONE FEATURES
Standby time on a single battery charge (spare battery?)
Standby time is having the phone on and ready to take or send calls -- but you are not actually speaking on it. Uses less power than "talk time." If short standby, you will need a (charged) spare battery to swap out when depleted and in a hurry (while the newly depleted one charges).
Talk time on a single battery charge
Wall (AC) charger included with phone
Power brick on the charger -- is it too bulky/heavy for travel
Or do you need to buy a lighter/smaller travel charger? The Power Brick is that big, usually black, bulky power thing on the cord.
Car charger unit
Caller ID (call screening!)
Memory for phone list storage (should be standard)
Interface (Can you figure it out or is it too difficult?)
Rebate back on purchase
Analog, digital or dual-mode (both analog and digital)
Can it convert "on-the-fly" as you pass from one zone to the next?
Does the battery suffer from memory drain?
ie: if you use it for 20 minutes then put it on the recharger, does it only give you 20 minutes of time before it needs a recharge again? Do you need to "use it up"/drain it completely to recharge it to maximum time again?
Warranty
Money back guarantee for how long after initial purchase
FYI, for comparison... In June 1998, I paid $129 (after rebate) for my Qualcomm dual-mode PCS phone with caller ID. My service was $39.99/month for 200 minutes. Now I'm down to $29.99/mo with 60 minutes. (They now offer new accounts 200 minutes for $29.99/mo -- naturally!) I took the wireless extension option for $5.95 per month (same phone number as home phone). Wireless Extension is automatic and "on" whenever the cell phone is "on," as opposed to call forwarding, which has to be activated (by you) each time.
An eyeglass case makes a satisfactory, cheap and incognito case for a phone. PCS voicemail link is free to my USWest voicemail. First incoming minute free. That actually makes a difference in my bottom line bill. Many of my incoming calls are less than a minute and so don't count against my 60 minutes. My call time is about 75 minutes each month, but that incoming free minute usually takes my total down to 40-50 minutes or so.
My phone has many hours of standby time and something like four hours talk time on a single battery charge. So, I did not need to buy the spare battery. I just plug it in each night or sometimes every few days. My (included) charger unit is small and lightweight so I did not need a travel charger.
I love my Qualcomm phone. The rotating selector dial works somewhat mouse-like and so the interface is somewhat similar to my computer and easy for me to comprehend and manipulate intuitively, without a manual.
SOME OTHER TIPS TO REMEMBER
If the phone if free, it's probably "you get what you pay for"
Usually, the free phones are older analog technology. If it's too good to be true, it probably is.

Now, the newer phones have whiz-bang bells and whistles up the kazoo! (Email, phone, PDA, fax, word processing, etc.) Remember that the more junk on an electronic device, the more there is to break. Also, when one piece goes down, you have to release the whole thing in order to get it repaired. Can you afford to put all your eggs in one (expensive) basket?
Anyway, that can get you started...
---
This compilation is...
© Copyright 1996-2001 by Kass Johns, all rights reserved world wide.
The opinions and recommendations stated here are solely those of the author and are not the responsibility of anyone else. This is an independent publication not affiliated or otherwise associated with, sponsored by, or sanctioned by any vendor. We state here that we have used trademark names in this publication for editorial purposes only, with no intent to infringe on those trademarks. Permission is granted to copy this document for personal use only for *non-commercial* purposes, in electronic or printed form, provided that this copyright notice is not removed. This work may not be used on another Web site or online service, sold for profit, included within commercial works, or altered or changed in any way without the express written permission of the author.